More than a Decade of Industrial Experience
Expertise with Trained Manpower & Technology
SKOCH Order Of Merit Award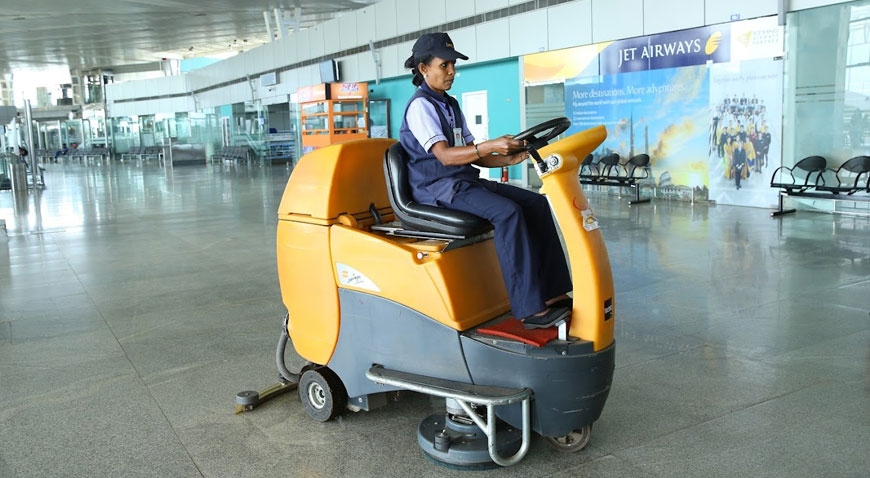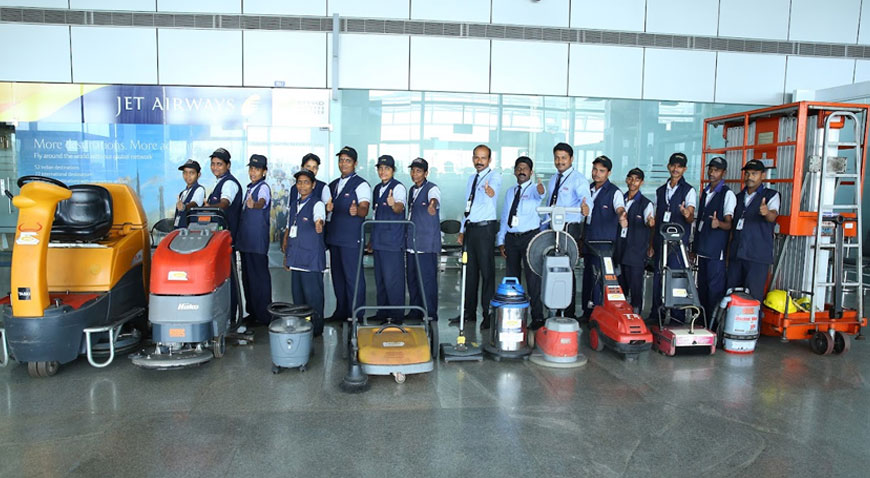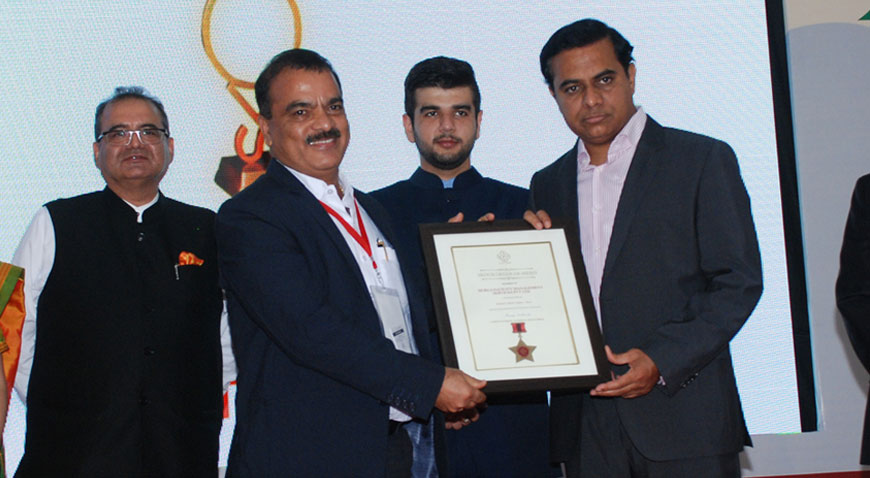 Welcome to DURGA FACILITY MANAGEMENT SERVICES Pvt. Ltd
Durga Facility Management Service is a pioneer in its field. Perfection, precision, and plurality are the key points of our world-class services. Our mission, which began a decade ago, was to become a recognizable brand, and we have succeeded in this pursuit. The main reason for this is our focus on quality, reliability, and professionalism.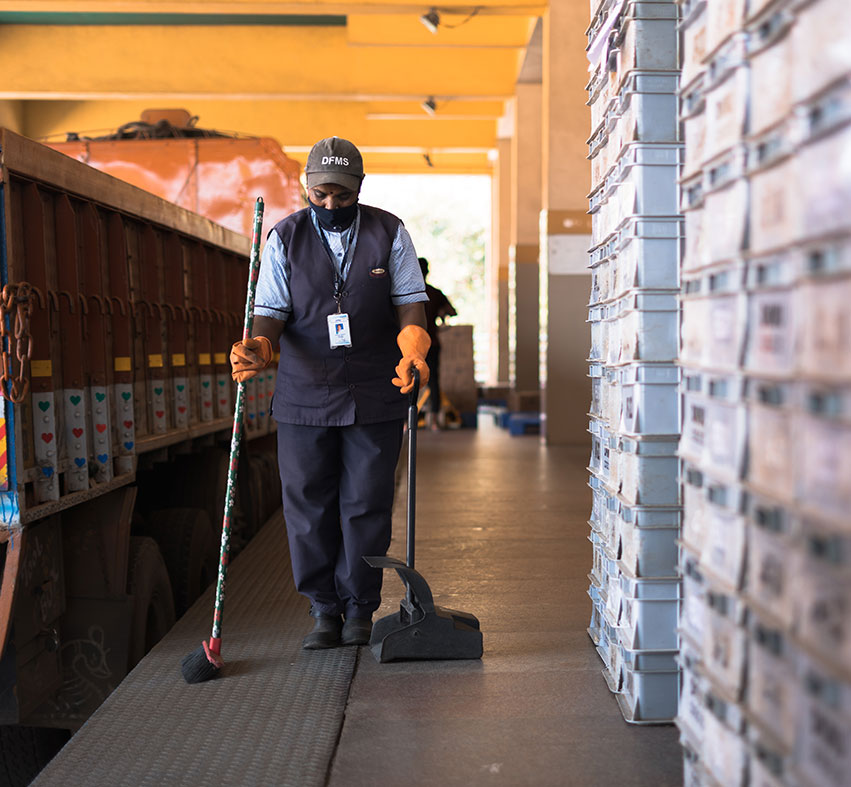 Durga Facility Management services is the answer to all your facility management requirements. The primary reasons are: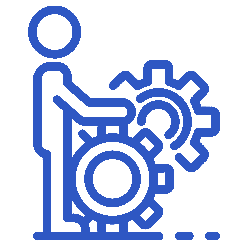 We have a skilled labor force to serve every kind of manpower requirement.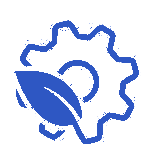 We are tech-friendly & adapt quickly according to the needs of the market.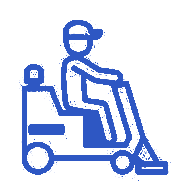 We have modern equipment and machinery to serve you.
Customized solutions for every business.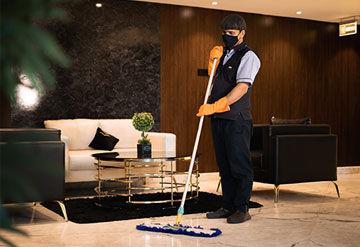 Integrated Facility Management
Services include Mechanized Housekeeping, Food & Beverage, Electro-Mechanical Maintenance, Facade Maintenance, Horticulture, Manpower Deployment, etc.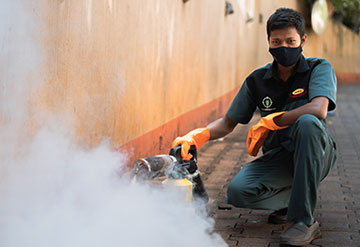 Pest Management Services
We guarantee 100% safe & minimized use of synthetic chemicals for pest treatment at your workplace.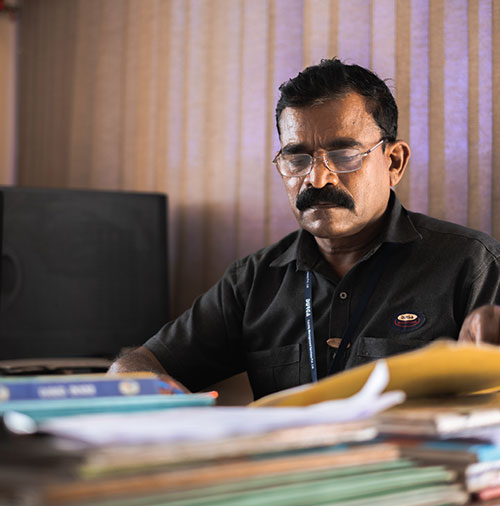 Front Office Management
We provide you a face to represent your organization at the reception/entrance level.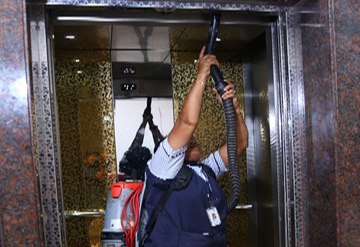 On-demand Services
We also provide caretakers for all kinds of residential requirements. It's an on demand services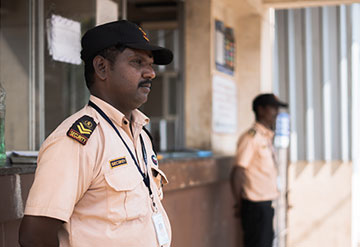 Security Services
We have a team of trained armed personnels as well as unarmed Security Guards
Durga Facility Management Services Private Ltd is carrying Housekeeping Services for 8 Bus stations of K.S.R.T.C. Mangaluru Division since June 2010 and their performance is very satisfying.
Durga Facility Management Services Pvt. Ltd. as a Canteen Service Contractor has provided Canteen Services to our Mangaluru Dairy Campus and the service rendered by them has been excellent.
Durga Facility Management Services Pvt. Ltd. has executed Mechanized Housekeeping /Cleaning contract in our University Institutions and their services during the contract period has been excellent and committed.
Durga Facility Management Services Pvt. Ltd. are serving to the catering needs of the students and staff of Visvesaraya Technological University and their services are satisfactory, hygienic and good.
Durga Facility Management Services Pvt. Ltd. has been engaged by us for providing Mechanized Housekeeping services and Clinical Manpower Deployment at our Bangalore facility and we have found them to be very efficient in performing their services to the best of our satisfaction.
Durga Facility Management Services Pvt. Ltd. has been entrusted Mechanical Housekeeping & maintenance of our building at Bharath Mall and we have found their services to be efficient as well as organized in their operations and work execution.